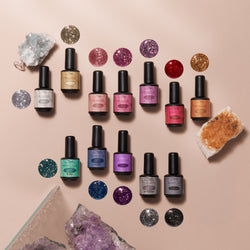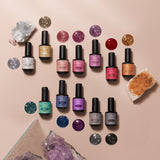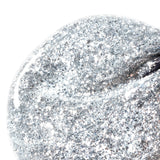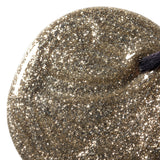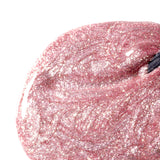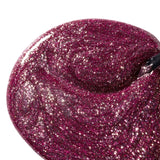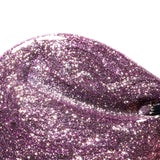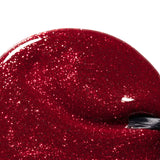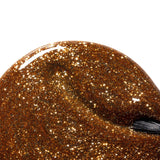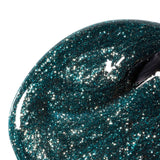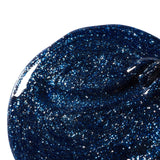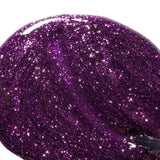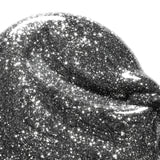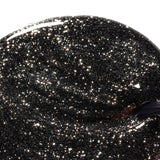 Collections
All That Glitters Collection #R1-R12
Discover all that glitters and unearth textured sparkles inspired by precious stones and gems. 
Rhinestone Gel Polish Collection
Individual Size: 15 mL(0.50 fl.oz) each

Includes:
R1 Diamonds - Silver sparkle, solid finish
R2 Gold Bar - Light gold sparkle, solid finish
R3 Morganite - Rose gold sparkle, solid finish
R4 Rose Quartz - Magenta pink sparkle, solid finish
R5 Purple Geode - Silver purple sparkle, solid finish 
R6 Garnet - Bright ruby red sparkle, solid finish
R7 Citrine - Yellow gold sparkle, solid finish
R8 Topaz - Turquoise blue sparkle, solid finish
R9 Cobalt - Royal blue sparkle, solid finish
R10 Amethyst - Royal purple sparkle, solid finish
R11 Moonstone - Dark grey silver sparkle, solid finish
R12 Onyx - Black silver sparkle, solid finish
Purpose:

Provides 2+ weeks of high shine chip-free colour

Must be used with BSG Base and Top

Strengthens and promotes natural nail growth

Applies onto natural nail or over artificial extensions
Benefits:

No shrinking or wrinkling, self-leveling formula

No air-dry time, cures in LED/UV lamp

Enriched with vitamins and minerals

Easy soak-off removal

60+ applications per bottle
Galactic Galaxy Realness!
The rhinestone collection is 1 of my faves. The sparkle is magnificent, smooth to touch, and I don't have to use over 2 coats for coverage. I love the fact that it is big 5 free and vegan friendly. Great to use in spa environment.
Best Gliiter in the Business
I have been doing my nails for over 30 years and I love Bio Seaweed products. The Glitter polish in the Rhinestone collection are excellent. Go on smooth so your polish feels the same level and they catch the light in such a way that it truly glitters. Easy to manipulate for nail art. The range of colours will make everyone happy. I hope this collection stays around for a long time.